https://pbs.twimg.com/media/E-JRS4-XoAEtdhF.jpg:large
Following the re-signing of France international attacker Antoine Griezmann by Atletico Madrid from Barcelona on transfer deadline day, a lot of people have questioned whether the attacker will be able to find his way into the starting eleven this season. In a move that came as a shock to some and a surprise to many, Atletico Madrid secured the signing of Griezmann on the last day of this summer's transfer window on a season-long loan for a fee said to be in the region of €4 million. The transfer could be made permanent at the end of the season but that would solely be dependent on how well the 30-year-old performs for Diego Simeone's men this season.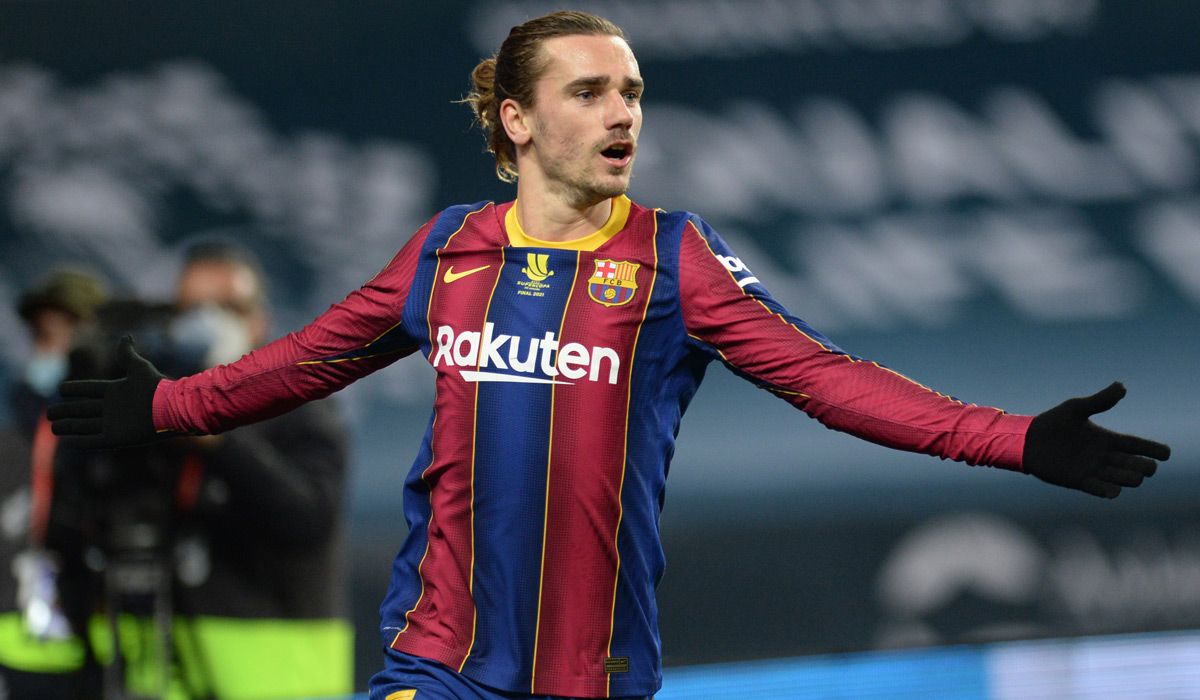 Griezmann left Atletico Madrid in 2019 under controversial circumstances to sign for Barcelona even though the club didn't want to let him go. At the time, Barcelona could not afford the entire £120 million that Atletico were asking for and the player reportedly paid a part of his own transfer fee before the deal was completed and since then, he has lost favor in the sight of a section of the Atletico Madrid fans. Since he left Atletico Madrid, the Rojiblancos have been able to win the Spanish La Liga and they did that last season with the help of striker Luis Suarez who also joined them after leaving Barcelona Last season.

Suarez was instrumental for Atletico Madrid last season and he was their best player as well as he scored 20 league goals to fire them to their first league title for the first time in over four years. The Uruguay international striker has now spoken out since the club signed Griezmann, revealing that it was a great move by the club.

Suarez said that it is always good for the club to sign top players and Griezmann is one of them. He also said that the French star will help improve the team in their bid to fight for titles this season.